German, Italian & Bespoke Kitchens In Kent
If you're looking for a bespoke kitchen showroom in Folkestone then contact Vegas Kitchens, local specialists in German, Italian and British hand-crafted kitchen designs. A small and friendly team, our focus is on achieving beautiful, functional kitchen spaces that reflect the personality, taste, and needs of each of our clients. With a meticulous approach to the design and execution of our projects, we want our clients to be 100% happy with their newly finished kitchens. We also offer excellent value for money, with clients often surprised at what we can achieve for their budget. So, whether it's a 3m² revamp or a brand new, open-plan extension you need, contact Vegas Kitchens today to discover what we can do for you and your space.  
A Flexible Kitchen Product Range:
At Vegas Kitchens, we offer a flexible kitchen product range with a wide range of styles and finishes from renowned kitchen manufacturers, including Nobilia German kitchens, and Doimo Italian kitchens. We have carefully researched and chosen each of our manufacturing partners based on their ability to deliver stylish, high quality and long-lasting kitchen designs:-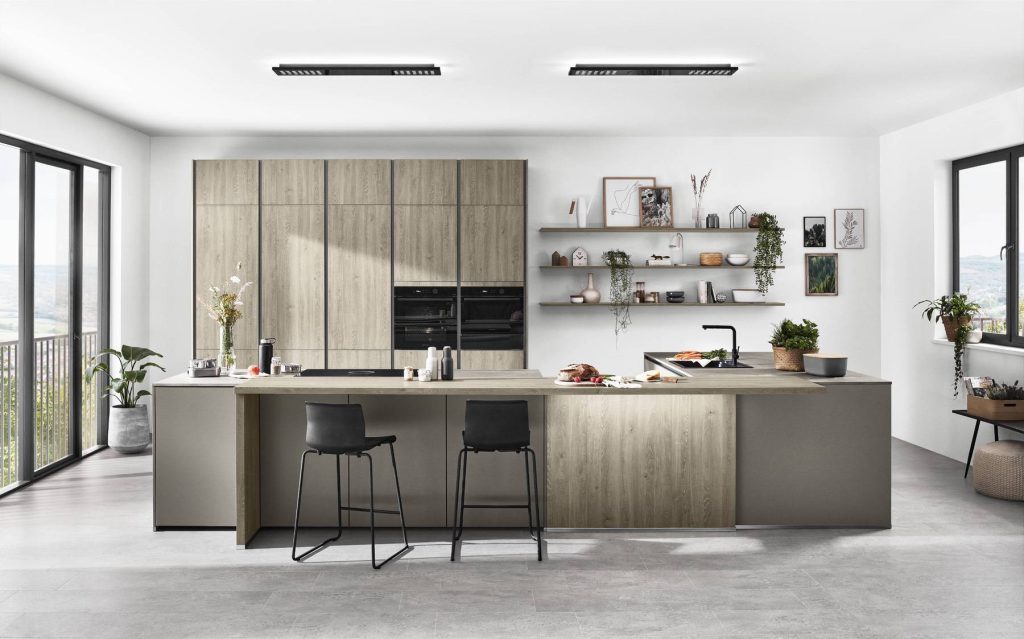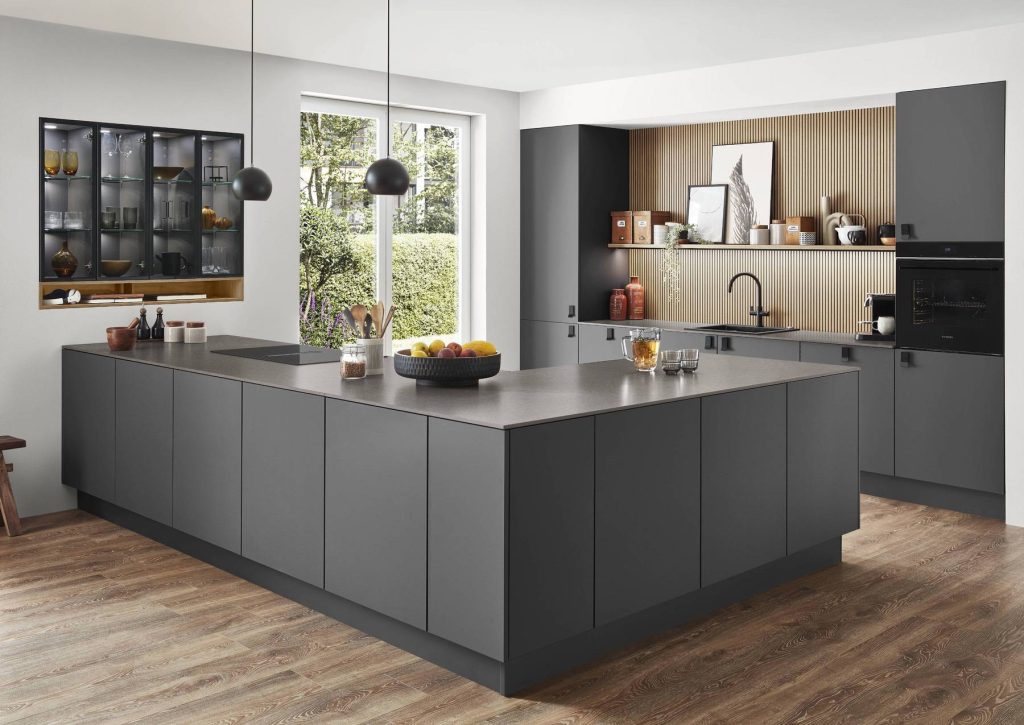 Nobilia German Kitchen Showroom Kent
Nobilia German Kitchens are the world's largest single branded kitchen manufacturer, known for producing quality fitted kitchens in a wide choice of colours, sizes, styles, and finishes. With a reputation for excellence, German kitchen engineering offers confidence in achieving a precise fit, and this results in luxurious and long-lasting modern kitchen designs at affordable kitchen prices. Nobilia excel for their customisable cabinet door and worktop options. Available to see in our Folkestone kitchen showroom, this includes popular handleless kitchen styles, anti-fingerprint doors, 3 different heights of carcasses, and even lower plinth options that afford greater storage capacity. Nobilia also regularly update their product range to ensure they continue to offer the latest kitchen design trends and innovative kitchen products, maintaining their status as one of Germany's leading kitchen brands.
Doimo Italian Kitchen Showroom In Folkestone
Italian kitchen brands are renowned worldwide for their modern and contemporary design flair. At Vegas Kitchens, we specialise in Doimo kitchens, from the Bavaria region of Italy. Doimo is the perfect solution for clients who want something that little bit different, and which stands out from the norm, whether this is glass surfaces, brightly coloured door facias, or 23mm thick doors (one of the thickest in the mainstream market). Fundamental to Doimo's production are quality materials and technologies, and to an even greater extent qualified staff with the skills of artisans. With something for everyone, Doimo Kitchens are highly customisable, with luxury doors that can be manufactured in any size or colour, purpose-built and finished on-site in Doimo's cutting-edge factory in Italy.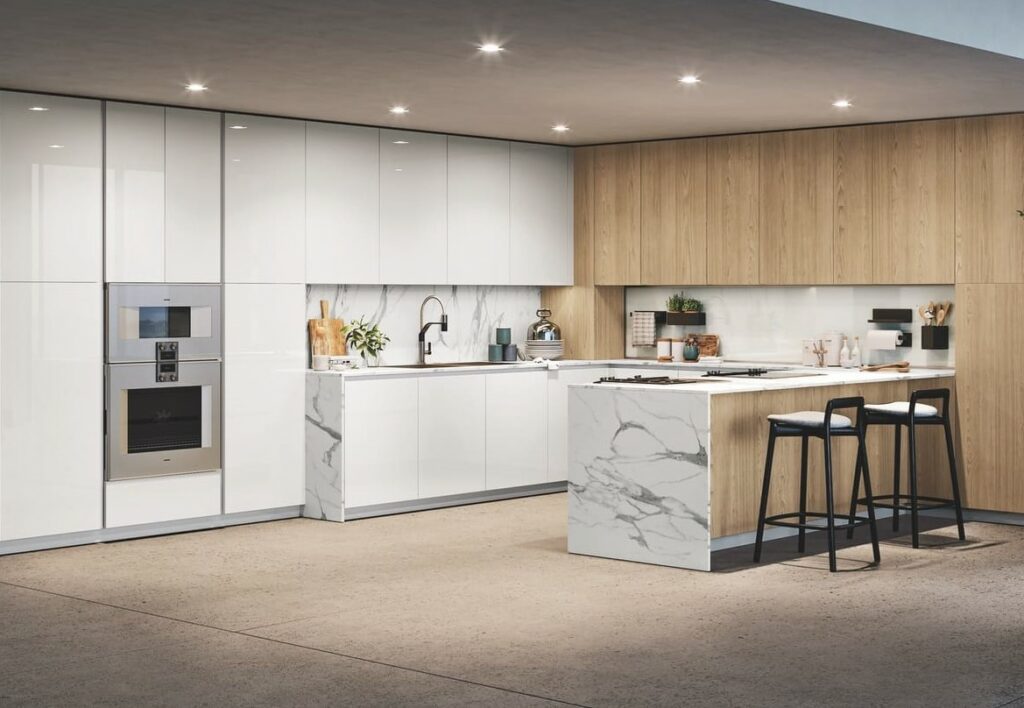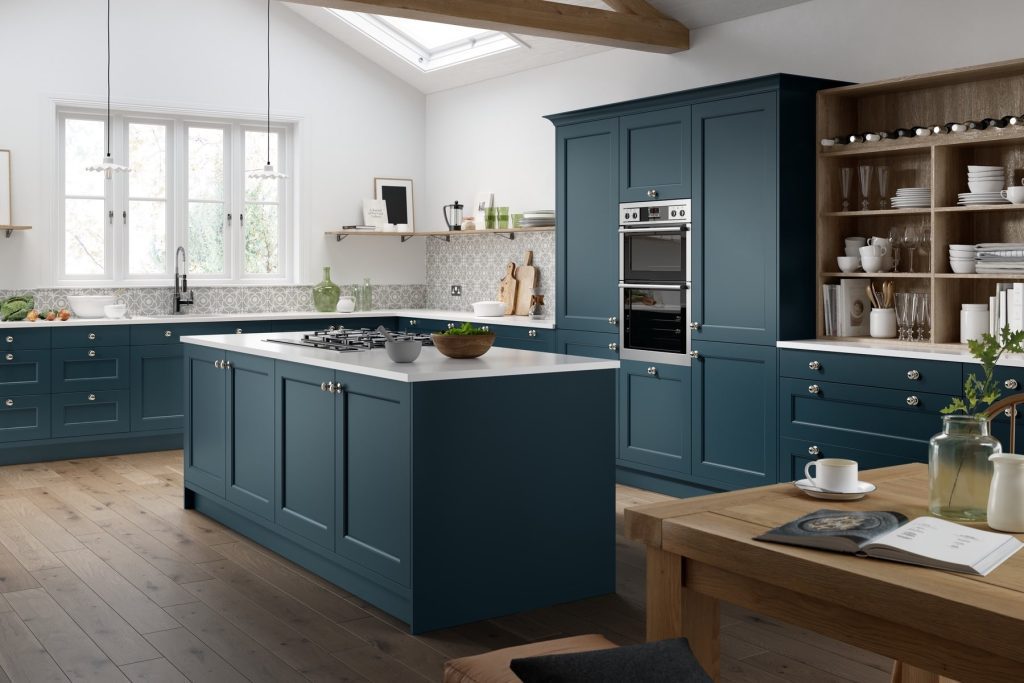 Local Bespoke Kitchens
At Vegas Kitchens, we also offer a range of fully bespoke British kitchen furniture, handmade to order in a local specialist factory, and available to see in your local Folkestone kitchen showroom. Using timber and materials of the highest quality we can design and handcraft bespoke traditional and country kitchens, including popular Shaker and in-frame kitchen styles, synonymous with British quality craftmanship. These designs can be manufactured in any size and to fit any space and can be finished in any colour of your choosing. They can also include bespoke features such as pocket door systems, pull out worktops, integral lighting, shelving systems, solid oak drawer boxes and fully skirted options. We can also manufacture, freestanding kitchens and storage solutions, bespoke bar areas, as well as unique bedroom and bathroom furniture, or freestanding pieces of furniture for any other room within your home.
Kitchen Showrooms In Kent
Our Folkestone kitchen showroom is easy to find off Spitfire Way Hawkinge, with free parking available right outside, and we are accessible for wheelchairs and prams.
Our brand new Deal kitchen showroom is very easy to find on the main road (Dover Road) leading into Deal town centre. There is a single car parking space directly outside the showroom or else there is free on street parking to the side of the showroom.
Opening Hours
Monday: Friday: 9am – 5pm
Saturday: 9am – 4pm
Sundays & Bank Holidays: Closed
Opening Hours
Monday: Friday: 9.30am – 4.30pm
Saturday: 9.30am – 3.30pm
Sundays & Bank Holidays: Closed
Vegas Kitchens Service Areas
Showroom Amenities
Our Folkestone kitchen showroom is easy to find off the main road (Spitfire Way), with free parking available right outside, and we are accessible for wheelchairs and prams. Inside we welcome all guests with refreshments, and for little ones we have entertainment in the form of iPads and bean bags, helping keep them occupied whilst we adults discuss your new project. We welcome visitors to come inside and browse, but for a detailed sit down with one of our expert designers please book an appointment ahead of your visit.
Discover Our Range Of Styles