Why Choose Vegas For Your New Kitchen Design?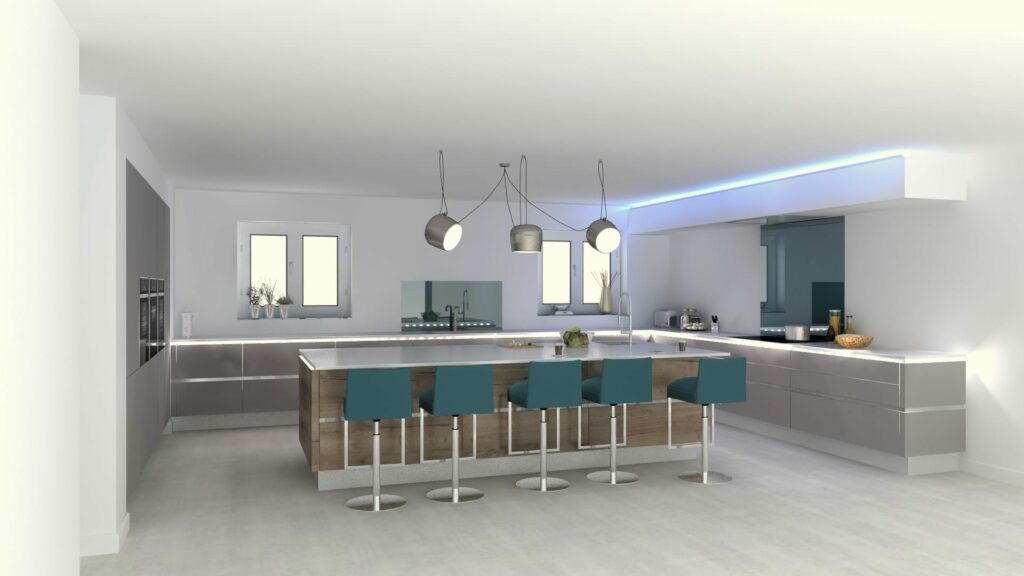 Beautiful, Functional Kitchen Designs
At Vegas Kitchens, our expert team has more than 45 years of experience in designing kitchens that combine the perfect balance of functionality with aesthetic appeal. Talk to us and you will quickly realise that our approach is very relaxed yet professional. We will always listen carefully to what you want for your new kitchen and make it our goal to achieve this. At the same time, our years of experience mean we know the dos and don'ts of kitchen design, and we're always on hand with expert advice relating to all elements from visual aesthetics to the technical intricacies required for a successful design.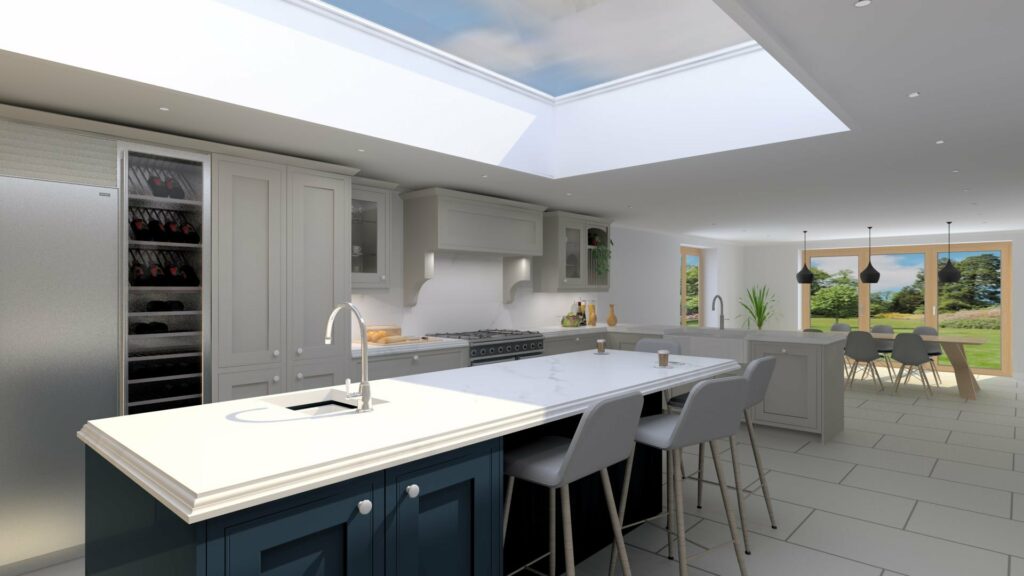 Our Tailored Kitchen Design Process
In the first instance of meeting with us we can either visit you at home to measure your space, or else you can bring a plan to our Folkestone kitchen showroom. With a relaxed approach, we will work in whatever way suits you best to achieve a design that reflects your taste, personality, and budget too. For many, this means starting entirely from scratch, yet for other clients with a style already in mind, we welcome pictures and ideas saved from sites such as Houzz or Pinterest. These are often a great starting point for us to show what we can offer in line with your preferences and ideas.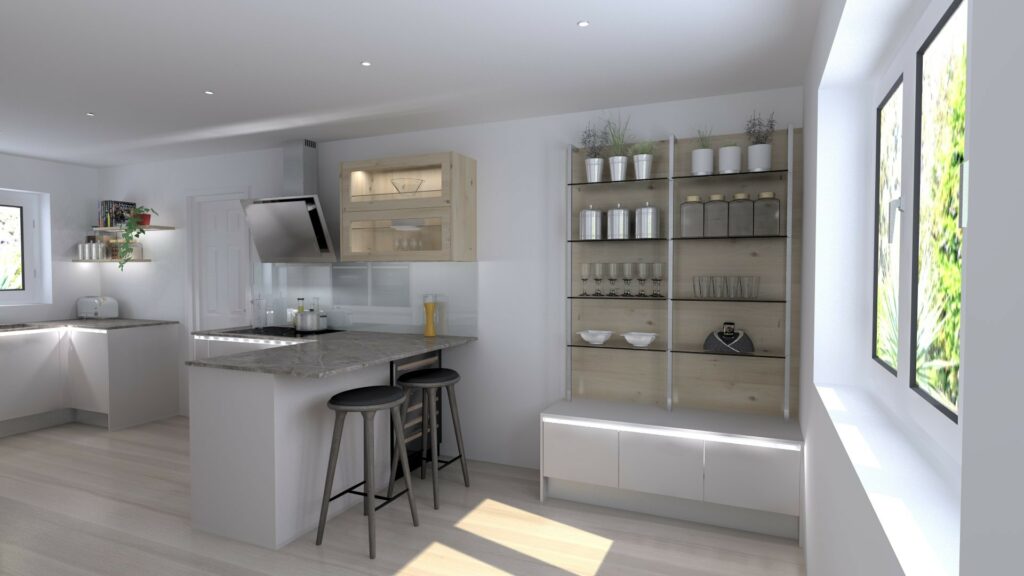 Inspiring Kitchen Designs
Following a detailed discussion of what you want for your design, we will produce a set of inspiring 3D full-colour design renders and send these to you for your perusal. We can then make any changes required until we get to the point at which you are fully happy with your design and quotation. It is important to us that our clients never feel pressured into making a decision, and for this reason, all our design work is free of charge and there is no obligation to proceed.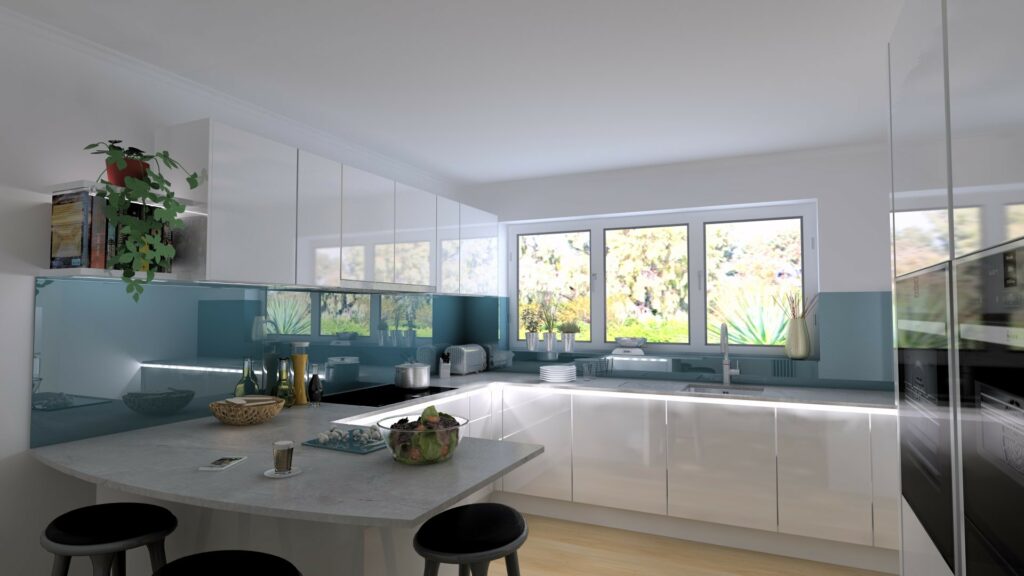 Kitchen Installation Experts
At Vegas Kitchens, we offer approved kitchen installation teams, each of whom is highly experienced in fitting each of the different kitchen brands we offer. Meticulous and specific in their approach, we believe we have the best local installers available, standing out because no corner is ever cut, and even the smallest 'mm' is important to them, resulting in precise and accurate installations. What's more, our installers offer a professional and friendly attitude, and will never consider a project complete until we know you are 100% happy with the final result.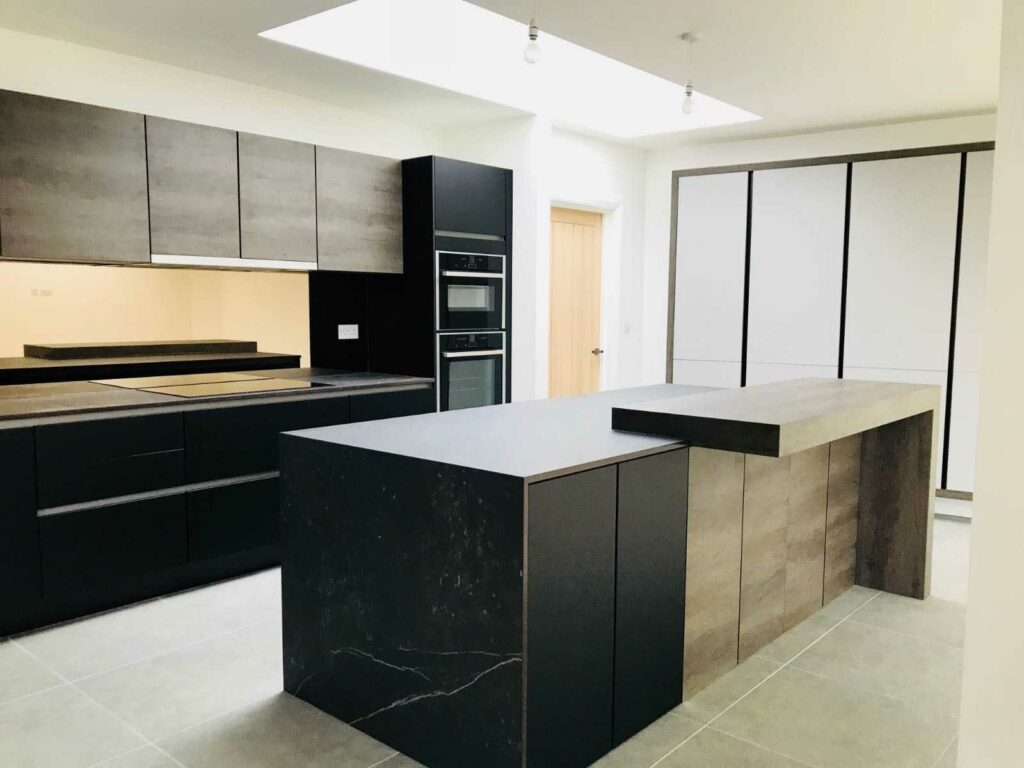 Book A Design Appointment